California Coffeeberry (Frangula californica)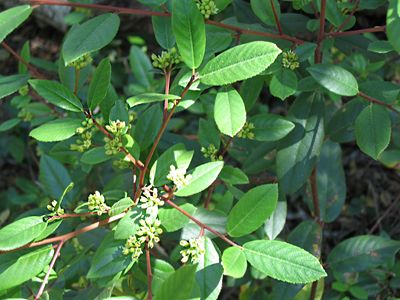 Rhamnus californica (syn. Frangula californica), commonly known as coffeeberry and California buckthorn, is a species of flowering plant in the family Rhamnaceae, the buckthorns. It is native to the southwestern United States and Baja California in Mexico.
California coffeeberry is cultivated by plant nurseries as an ornamental plant. It is prized for use in native pant, water conserving, and wildlife gardens. It can be used in large containers, natural landscaping, habitat restoration projects and as erosion control. It is of special value to native butterflies and bees and a pollinator plant.
Source: Wikipedia