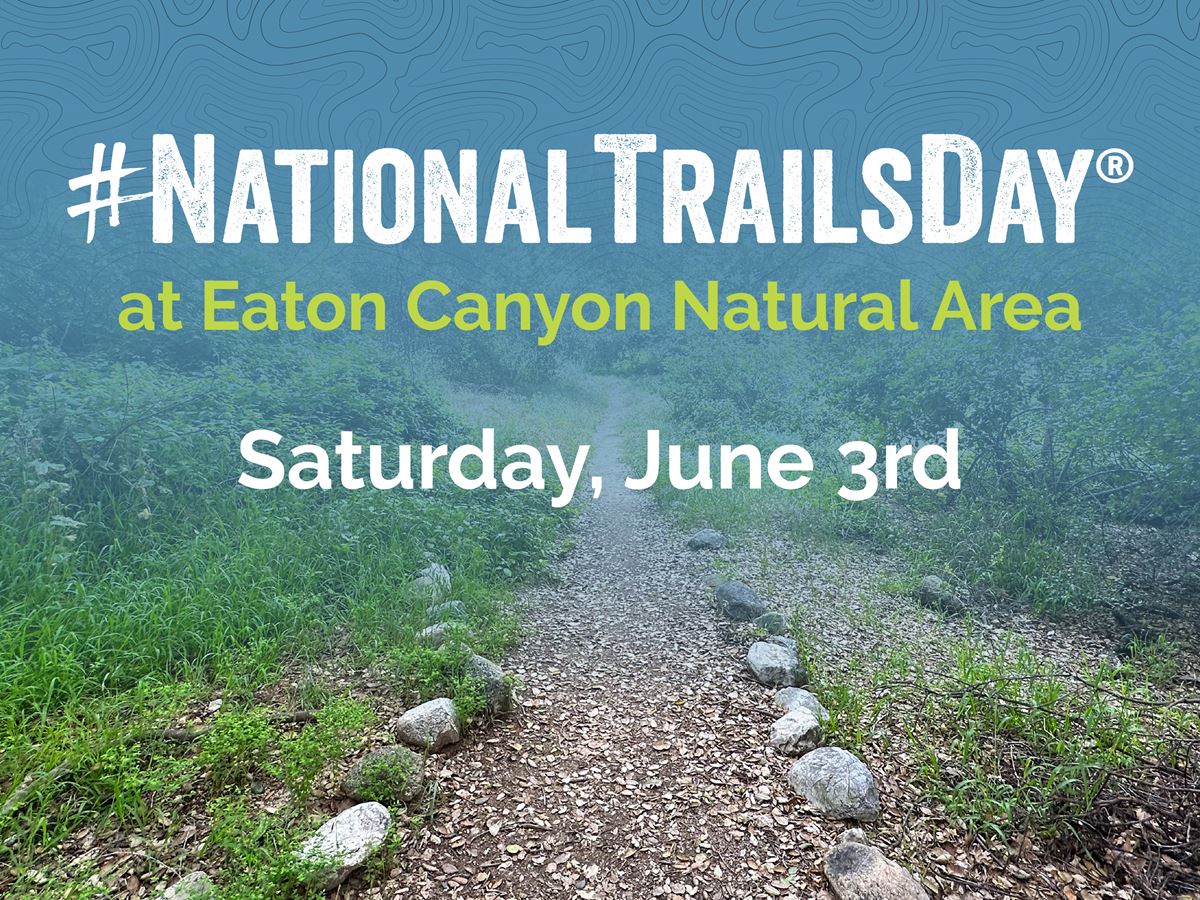 National Trails Day at Eaton Canyon Natural Area
Calling all trail lovers!
Come celebrate National Trails Day by volunteering with LA County Parks! We will be improving the Oak Terrace Nature Trail at Eaton Canyon Natural Area. The event will be held on Saturday June 3rd, from 8:30 am to 12:00 pm. RSVP required. Space is limited to 30 volunteers. Sign up to reserve your spot on Eventbrite!
EatonCanyonTrails.eventbrite.com
Volunteer Activities:
Sand and paint sign posts
Prune and cut back overgrown vegetation covering the trail
Weeding
What to Bring:
Gloves
Water bottle
Sun protection (hat, sunblock)
Sturdy, closed-toe shoes
As a precaution, wear pants and a long-sleeve shirt. Poison Oak grows along the trail.
This event is for ages 14 and up. Volunteers under 18 must be accompanied by an adult.
Brought to you by Los Angeles County Parks and Recreation
Park and Trails staff will be on hand to guide and assist you to make the best of your volunteer experience.
About National Trails Day:
National Trails Day® is a day of service for hometown trails and the people who love them. Hosted by the American Hiking Society, this nationwide event provides the perfect opportunity to set off on a local trail with others in your community. Join the movement to give back to trails and build a world where everyone feels welcome and has access to enjoy the great outdoors.