NWS Forecast Office Los Angeles, CA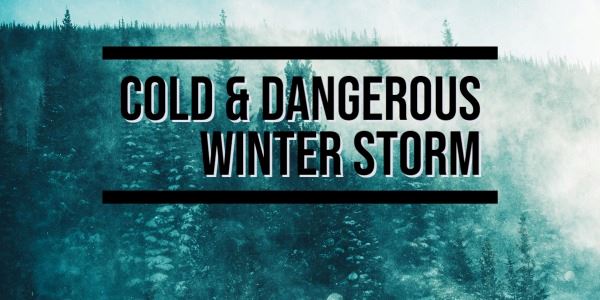 ALL LA COUNTY TRAILS WILL BE CLOSED ON FRIDAY, 2/24/23, AND SATURDAY, 2/25/23.
A cold and dangerous winter storm is slated to continue into the weekend with heavy precipitation expected Friday into Saturday. Rain totals through the weekend may range from 2 to 5 inches, with danger of possible flash flooding and mudslides along trails. Trails should not be used during storms, and it is advisable to avoid using trails for up to two days after rain for personal safety and to allow the trail surface to dry out in order to prevent further damage and erosion to trails.
Snow levels will lower to unusually low levels, possibly bringing snow down to 1,500 feet through Thursday morning. Up to a few inches of snow is possible from 1,500-2,500 feet, 6 to 12 inches possible for 2,500 to 4,000 feet, and up to 7 feet above 4,500 feet. Gusty southerly winds are expected Thursday night through Friday along the cold front, with mountain and foothills reaching 60 to 75 mph, and coasts and valleys reaching 30 to 50 mph. High temperatures will be 10-20 and locally 25 degrees below normal. Wind chills of 0 to 10, locally down to -5 degrees in the mountains are possible during the strongest winds. Prepare for possible road closures/delays on mountain, foothill, and desert roads. There is the potential for widespread snow impacts, and road closures, including whiteout and blizzard conditions with an increased threat of avalanches. Due to the strong winds, downed trees and power lines are possible. Take protective actions for plants and pets due to the very cold weather.
The storm system will bring dangerous conditions to the coastal waters through Friday. Seas will peak from 8-18 feet, highest across the outer waters, then lower to 8-12 feet. In addition, high surf will affect the coast, with the highest surf across west facing beaches. Central Coast beaches will likely see up to 12 to 16 feet surf, lowering to 8 to 12 feet. Elsewhere will likely see up to 8 to 12 feet, then lower to 4 to 6 feet. Breaking waves at Morro Bay & Ventura Harbor entrances are possible. Mariners should remain in port, seek safe harbor, and/or secure the vessel for severe wind and combined seas. These dangerous conditions are capable of capsizing vessels. Strong rip currents & high surf will cause hazards for swimmers & beach goers.