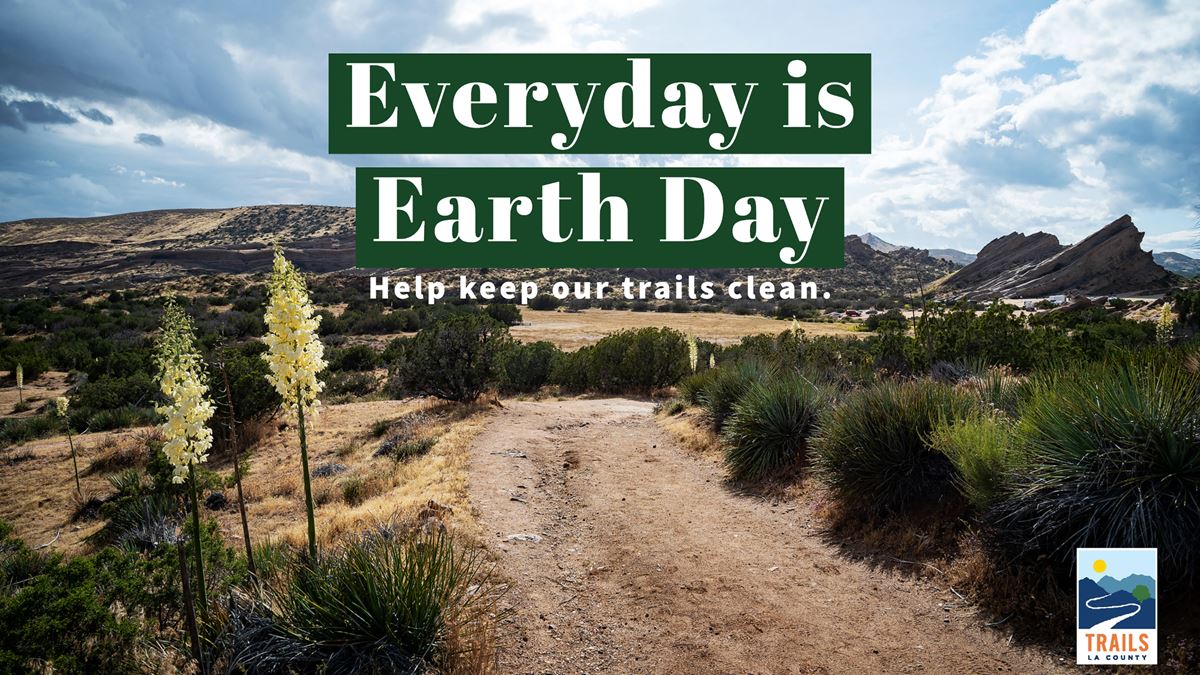 Every Day is Earth Day
Spring is here, and as we begin to emerge from life in lockdown, we want to encourage you to get outside and enjoy the sunshine and fresh air! In honor of Earth Day on April 22, 2021, we invite you to make an impact in your community by visiting your local park, playground or trail and pick up trash. Follow these four easy steps to celebrate Earth Day today and every day!
Choose a date and a place where you want to make a difference- it can be anywhere! A favorite trail, park, even your street!
Bring trash bags, gloves and be sure to wear a mask and practice social distancing. It can also help to have tongs or other pickup devices to help with safely picking up litter. Don't forget the hand sanitizer! *Only pick up litter that is safe to handle and can be disposed of or recycled. Do not pick up batteries and be careful when picking up glass.
Take a photo and use #trailslacounty so we can see your good work.
Share your experience with your network!? Use #trailslacounty on Instagram, Twitter and Facebook.