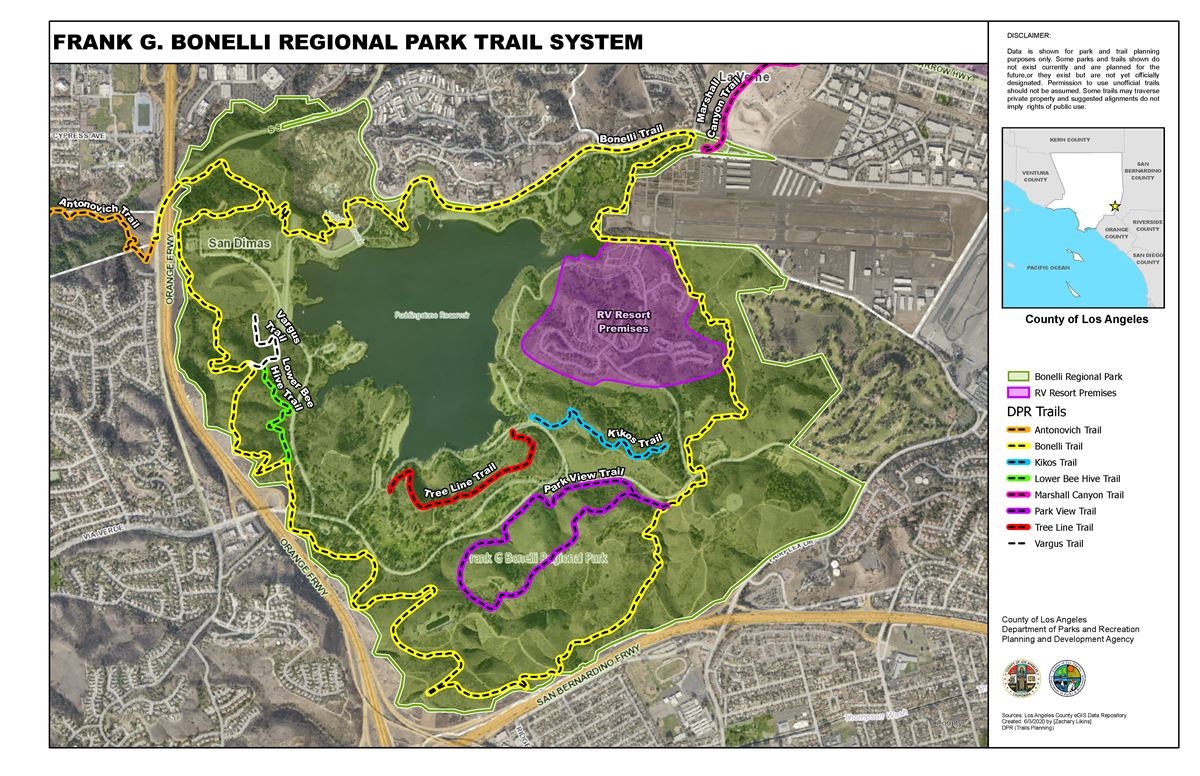 TEMPORARY PUBLIC ACCESS THRU RV RESORT
Bonelli Trail
presented by the County of Los Angeles
Mon, Jul 13 12:00 AM - Thu, Jul 21 11:59 PM
July 13, 2020
PUBLIC NOTIFICATION REGARDING TEMPORARY PUBLIC ACCESS THROUGH BONELLI BLUFFS RV RESORT & CAMPGROUND AT FRANK G. BONELLI REGIONAL PARK
LA County Parks is pleased to announce the restored availability of public access through the Bonelli Bluffs RV Resort & Campground (RV Resort). The RV Resort has agreed to temporarily allow restricted public access through their facility while planning and construction of a permanent trail re-route are underway.
When using the access road within the RV Resort, the public is expected to abide by the following guidelines:
• Access will be permitted from 8 AM to 8 PM.
• Public use of the RV Resort amenities is strictly prohibited.
• No littering, loitering, or vandalism will be permitted.
The County reserves the right to discontinue access if guidelines are not observed.
If you have additional questions or concerns, please contact Brenda Tovar at btovar@parks.lacounty.gov or Dave Campbell at dcampbell@parks.lacounty.gov.
For detailed COVID-19 guidelines, please visit https://trails.lacounty.gov/.